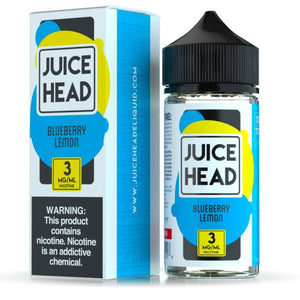 Juice Head creates the sweetest and most refreshing juice blends, each drop is packed with mouthwatering tropical fruit. Juice Head Blueberry Lemon is one of the most refreshing Juice Head flavors yet, consisting of freshly plucked blueberries and tart lemons.
This Product Features:
VG to PG ratio:
You Will Receive:
1x - Bottle of Juice Head Blueberry Lemon
Don't see the strength you want? We offer custom dosing up to 12mg. Just let us know what you need in the notes at checkout and we will take care of the rest.