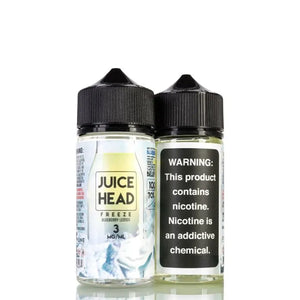 Juice Head's Freeze series is a line of their famous flavors infused with ice-cold menthol for an even more refreshing taste! Freeze Blueberry Lemon is sweet, and tart lemonade mixed with succulent blueberries poured over a tall glass of frosty ice.
VG to PG Ratio:
This Product Features:
Don't see the strength you want? We offer custom dosing up to 12mg. Just let us know what you need in the notes at checkout and we will take care of the rest.