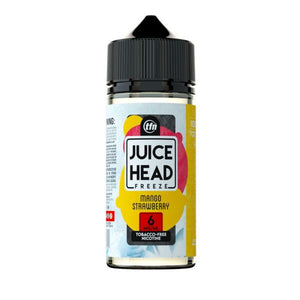 Juice Head's Synthetic series features high-quality, non-tobacco nicotine, created to be as pure as possible, combined with Juice Head's incredibly fruity flavors! This is an extra juicy flavor packed with sweet, succulent, and ripe strawberries and mangoes, topped off with icy menthol.
VG to PG Ratio:
You Will Receive:
1x - Bottle of Juice Head TFN Mango Strawberry Freeze
This Product Features:
Don't see the strength you want? We offer custom dosing up to 12mg. Just let us know what you need in the notes at checkout and we will take care of the rest.